Advanced data transfer & simple operation


The ability to connect directly to your PC via Type C port to read and write data provides a user-friendly solution for data exchange. The cable-free connection also makes the M.2 connection much easier, ensuring a smooth and efficient workflow.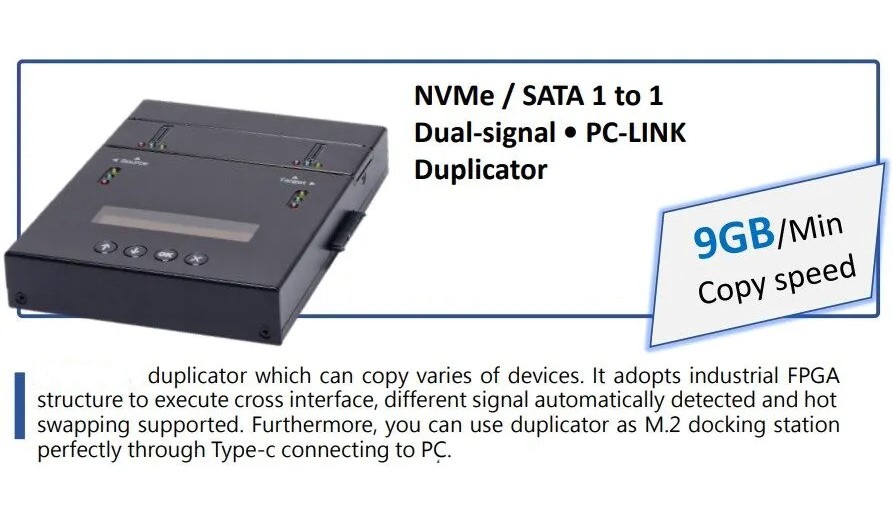 Erase Modes
Another outstanding feature of the Duplicator is the advanced data cleaning function. You can choose between various erasure methods such as
Quick Erase

Full Erase

DoD-Erase and

DoD-Erase + Compare.
This allows you to securely and thoroughly cleanse your data to meet data protection and compliance requirements.


Copy Modes
M.2 > M.2
M.2 > SATA
SATA > M.2
SATA > SATA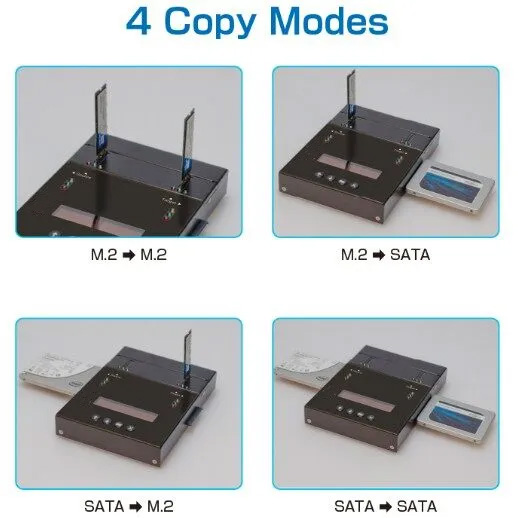 Compatibility
The system and file copy mode of the ADR Data Cleaner & Eraser supports various operating systems, including
Windows

(FAT16/32/64, NTFS)

Linux

(ext2/ext3/ext4/LVM) and

Mac

(HFS, HFS+, HFSX).
This versatility ensures that you can work seamlessly with a variety of platforms.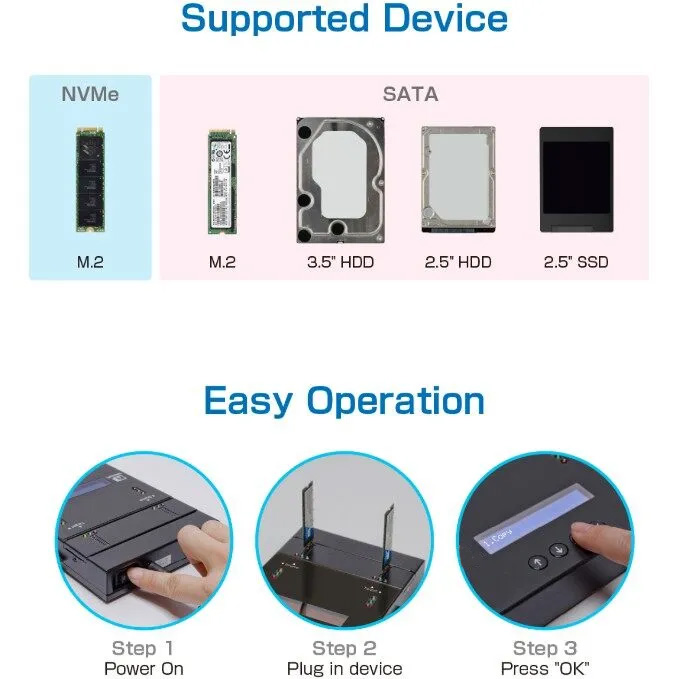 With one target and one master slot the NVMe/SATA Duplicator fits right in your pocket, making it the perfect partner for all your data sanitization and copy needs. Add to your cart now and experience security and efficiency on another level.