Okki Nokki Vinyl Cleaner
The Okki Nokki Vinyl cleaner is a compact and powerful cleaning machine. The Handling is very simple and efficient, the wash result is very good. The cleaning fluid has to be applied by hand, the suctionprocess is automatic by a powerful and integrated motor.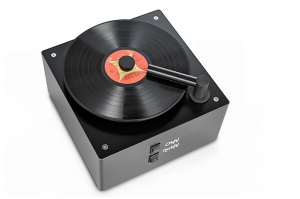 While applying the cleaning fluid the lightly pivoted suction tube of the Okki Nokki Vinyl Cleaner can be used as a hand support for the brush cleaning.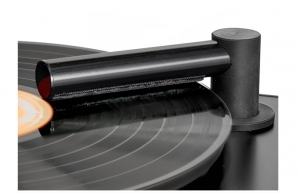 Thanks to the switchable rotation of the plate it is easily possible to remove even deep-seated dirt from the vinyl. The vinyl will be completly vacuumed in one single turn and that leads to a rapid cleaning process. With this product the vinyl cleaning is going to be child's play.