JVC / Taiyo Yuden
1-2

of

2
A great variety in different storage media.
Do you look for quality media?
So you are in the right place.
Surely you will find what you need in our repertoire.
We offer high quality DVD-R and for a fair price.
Here you find a range of selected products, where there will certainly be the right one for your version.
The satisfaction of our customers is very important for us, so we are available as a motivated and creative team.
You can contact us at any time.
For questions or uncertainties we will certainly find a solution.
For more information we will be happy to present you with an ideal and competent contact.

100 piece spindle, Taiyo Yuden.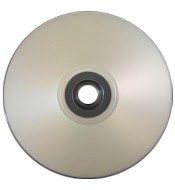 100 pieces, Taiyo Yuden, thermo-retransfer
Please do not hesitate to contact us:
ADR Europe /
Headquarter - Germany


+49-6222-9388-0

or write us via e-mail:
info@adr-ag.com


ADR USA / North America
Toll free

+1 (920) 757 3188

or write us via e-mail:
info@adr-ag.com

ADR UK /
Newark

+44 (0) 1636-893036

or write us via e-mail:
info@adr-ag.com


ADR Ireland

+353 (1) 231 2805

or write us via e-mail:
info@adr-ag.com

ADR Australia /
Adelaide

+61 (0) 40 88 11 592

or write us via e-mail:
info@adr-ag.com

ADR South East Asia
/Singapore

+65-9863 4532

or write us via e-mail:
info@adr-ag.com

ADR Malta

+356 (0) 2034-1623

or write us via e-mail:

info@adr-ag.com