Falcon is a new manufacturer in the CD / DVD market. In a short time Falcon has made a name and has a large list of satisfied and happy customers, who appreciate above all the high quality and durability of their products. Large media companies and television networks use CD or DVD discs from FTI - Falcon Technology International - for the storage of digital data. Companies selling movies or musical productions have been using FTI CDs and DVDs for a long time. Emblematic of FTI CD DVD discs is its suprficie or white lamination, which allows printing on injection printers of various manufacturers without any inconvenience.
Characteristics of FTI CD / DVD discs
FTI disks have been profiled as ideal data storage devices for the professional requirements of the media industry. The manufacturer guarantees a durability of 50 to 100 years per unit. Renowned European broadcasters or television networks use FTI discotheques for their own editions or entrust ADR AG with printing them.
Reproduction and finishing of FTI CD or DVD discs in ADR AG
You can attach ADR AG with the generation and reproduction of your digital data, or the task that you can do with the automatic duplication, printing and packaging that the ADR AG source. Which is the most convenient and efficient alternative for your business, what our collaborators can say in a personal and individualized advice.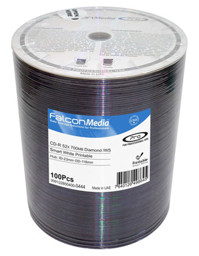 80min./700MB, 52x, printable, 22mm inner ring, 100er package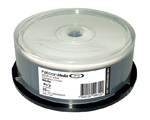 Blu-Ray 25 GB inkjet white 25er Cakebox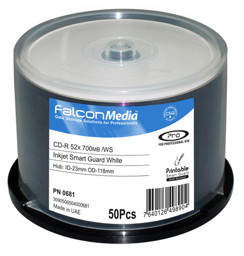 80min./700MB, 52x, full-surface printable until 22 mm, 50er cakebox
Please do not hesitate to contact us:
ADR Europe /
Headquarter - Germany


+49-6222-9388-0

or write us via e-mail:
info@adr-ag.com


ADR USA / North America
Toll free

+1 (920) 757 3188

or write us via e-mail:
info@adr-ag.com

ADR UK /
Newark

+44 (0) 1636-893036

or write us via e-mail:
info@adr-ag.com


ADR Ireland

+353 (1) 231 2805

or write us via e-mail:
info@adr-ag.com

ADR Australia /
Adelaide

+61 (0) 40 88 11 592

or write us via e-mail:
info@adr-ag.com

ADR South East Asia
/Singapore

+65-9863 4532

or write us via e-mail:
info@adr-ag.com

ADR Malta

+356 (0) 2034-1623

or write us via e-mail:

info@adr-ag.com