Fargo - The secure Retransfer card printer
Are you looking for a secure plastic card printer? We at ADR AG are the specialist market for printers and printer accessories and offer you the Fargo Retransfer card printer for the production of customer and ID card printers at a reasonable price. This plastic card printer provides low-cost identification cards with little or no waste. He is environmentally friendly and economical. The ideal solution for the professional sector.
What makes the Fargo Retransfer Card Printer?
The FARGO HDP5000 from our range is a plastic card printer and produces high-quality cards with lamination without waste. The plastic card printer causes very little printer accessories per card. It's an affordable, eco-friendly solution for government agencies and businesses. Get the best print quality with high reliability from this Retransfer card printer. Its longevity characterizes the FARGO HDP5000 plastic card printer with optional encoder.
Its High Definition Printing (TM) engine gives the HDP5000 the best print quality. These cards give your customers a high-quality image. Its low price and economical printer accessories make the high end printer affordable for you as a buyer The high reliability of this Retransfer card printer and its long life as well as the affordable printer accessories, which you can also buy from us, reduce the per-piece costs of the cards , You get a lifetime warranty on the print head of the device.
Modular design for more flexibility in construction!

The modular design of the Retransfer card printer is versatile and adapts to all your needs. You can remove the device in the following way:
- 2-sided printing
- One and two sided lamination
- with card encoder
The operation is intuitive and very easy. Printer accessories such as: cards, ribbons and the laminate you get in Cardridges delivered that can be installed quickly and easily.
If you have questions about our plastic card printer, Retransfer card printer or printer accessories, we are happy to advise you.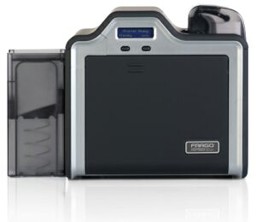 HighEnd card printer with Microdry retransfer technology
Please do not hesitate to contact us:
ADR Europe /
Headquarter - Germany


+49-6222-9388-0

or write us via e-mail:
info@adr-ag.com


ADR USA / North America
Toll free

+1 (920) 757 3188

or write us via e-mail:
info@adr-ag.com

ADR UK /
Newark

+44 (0) 1636-893036

or write us via e-mail:
info@adr-ag.com


ADR Ireland

+353 (1) 231 2805

or write us via e-mail:
info@adr-ag.com

ADR Australia /
Adelaide

+61 (0) 40 88 11 592

or write us via e-mail:
info@adr-ag.com

ADR South East Asia
/Singapore

+65-9863 4532

or write us via e-mail:
info@adr-ag.com

ADR Malta

+356 (0) 2034-1623

or write us via e-mail:

info@adr-ag.com