VINYL CLEANER PRO X
The maintenance of a vinyl record is very important because the dirt can be deep-seated within the grooves and cannot be avoided in the long run. This is where the audio desk Gläss Vinyl Cleaner comes into play. This is designed to ensure professional and comfortable record cleaning. The Vinyl Cleaner Pro works fully automatic and is very gentle on your record!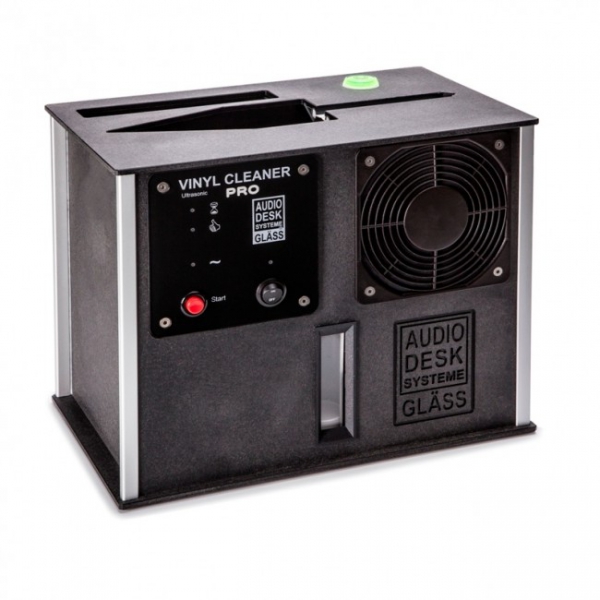 Working with the Gläss Vinyl Cleaner Pro audio desk is extremely easy. The record is inserted into the top of the device opening and the device is started with the red start button. As soon as the cleaning process begins, a yellow LED lights up and the cleaning is done automatically. Two counter-rotating microfiber rollers as well as ultrasound thoroughly and gently remove even the deep-seated dirt in the grooves of the record. During operation, the cleaning fluid is continuously filtered. In the end, two powerful motors ensure an effective and quiet drying of the record. As soon as the green LED lights up, the clean record can be removed.
Data and measurements

Cleaningduration: 5 minutes incl. drying
Colourvariation: Grey, Red, White and Black
Measurements: 33cm Width x 20cm depth x 27cm height
Weight (unfilled): 5,5 kg
Watervolume: 4,5 Litres, Cleaning concentrate 20 ml
Manufacturer warranty: 2 Years / Made in Germany
The standard colour for the Audiodesk Glaess Vinyl Cleaner pro is grey. It is only in red, white and black available!