We at ADR AG are your partner when it comes to DVD blanks for your Thermo Retransfer printer. These DVD blanks can be printed over the entire surface.

High quality distinguish the ADR Range DVD blanks

The advantages are the high degree of professionalism combined with brilliant colors, thermal coating as well as a cetification for the printers of ADR AG, Primera, Rimage and TEAC.

100 pieces DVD+R, printable with Thermo-Retransfer

100er bulk, DVD-R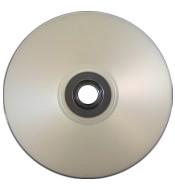 full surface printable up to 23mm inner ring, 100er bulk
Please do not hesitate to contact us:
ADR Europe /
Headquarter - Germany


+49-6222-9388-0

or write us via e-mail:
info@adr-ag.com


ADR USA / North America
Toll free

+1 (920) 757 3188

or write us via e-mail:
info@adr-ag.com

ADR UK /
Newark

+44 (0) 1636-893036

or write us via e-mail:
info@adr-ag.com


ADR Ireland

+353 (1) 231 2805

or write us via e-mail:
info@adr-ag.com

ADR Australia /
Adelaide

+61 (0) 40 88 11 592

or write us via e-mail:
info@adr-ag.com

ADR South East Asia
/Singapore

+65-9863 4532

or write us via e-mail:
info@adr-ag.com

ADR Malta

+356 (0) 2034-1623

or write us via e-mail:

info@adr-ag.com