Marker and UV Spray for CD/DVD
1-1

of

1
CD / DVD accessories / Something for everyone
Are you interested in high-quality CD / DVD accessories? Do you value a reliable and cumbersome customer service? You want to order accessories safely and quickly? Then write us or surf in our online shop under Accessories! We are your expert for this accessory.

We offer a comprehensive and high-quality selection of various CD and DVD accessories. No matter if you are looking for a label for your CD or just a CD-R pen. These labels are offered in our shop in different sizes. Partly there is also a software to quickly and easily label your label with the necessary accessories. With us you will find in any case. Of course, we offer all items for an incredibly low price for you.
If, for example, you also need an optional hard disk for the QD DVD series, then look in the category Accessories for CD and DVD.

In addition to our CD and DVD accessories, we sell a large selection of CD / DVD printers, laminators, packaging machines or polishing machines. Well-known companies like Disc, START international, VIP Color, Hewlett Packard or Epson are offered.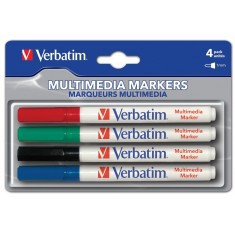 CD-R Pen Verbatim 4er Colour Set
Please do not hesitate to contact us:
ADR Europe /
Headquarter - Germany


+49-6222-9388-0

or write us via e-mail:
info@adr-ag.com


ADR USA / North America
Toll free

+1 (920) 757 3188

or write us via e-mail:
info@adr-ag.com

ADR UK /
Newark

+44 (0) 1636-893036

or write us via e-mail:
info@adr-ag.com


ADR Ireland

+353 (1) 231 2805

or write us via e-mail:
info@adr-ag.com

ADR Australia /
Adelaide

+61 (0) 40 88 11 592

or write us via e-mail:
info@adr-ag.com

ADR South East Asia
/Singapore

+65-9863 4532

or write us via e-mail:
info@adr-ag.com

ADR Malta

+356 (0) 2034-1623

or write us via e-mail:

info@adr-ag.com