Handy, fast, unbeatable

Our ADR SAS/SATA hard disk copy device with a target deletes and backs up your data in the blink of an eye and always wins against the slow PC. With 30GB high speed per minute, transfer takes just a moment and your data is backed up. Simply connect your master hard disk and the target medium to the handy device, press the start button and off you go!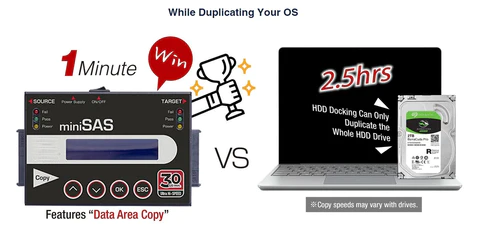 Flexible use

The SAS/SATA Mini series devices are the most advanced duplicators on the market, as they can handle both SAS and SATA formats. With an additional adapter, even more formats can be managed. Normally SAS HDD duplicators are only able to duplicate SATA formats, but not the other way around. Small device, big effect!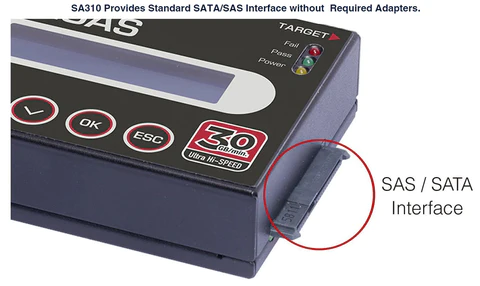 Incredible High Speed!

The SAS/SATA hard disk duplicator operates at a speed of 30GB/min.
Please note, however, that the specification of the connected master hard disk represents the final speed limit.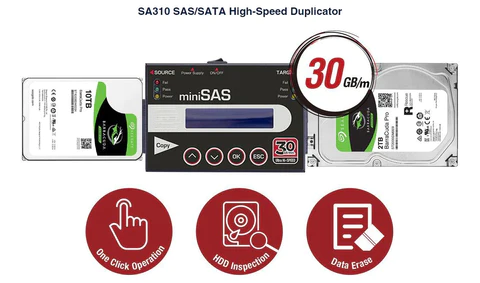 Four Copy Modes:
The SAS/SATA duplicator has a mode for each of your copying needs:

Do you know your format? Save time and use Quick Copy


Partition Copy

Percentage Copy

Whole HDD Copy


Secure data cleansing

In addition to backing up and duplicating data, the portable data manager can also clean up your hard disks.

A real all-rounder! This series offers you 7 different deletion modes:

Quick Erase

Full Erase (NIST Clear)

DoD-Erase

DoD Compare

7-Pass-Erase

Secure Erase (NIST Purge)

Enhanced Secure Erase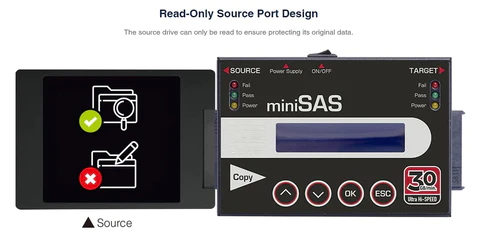 Easy to use - just one click and the data transfer starts!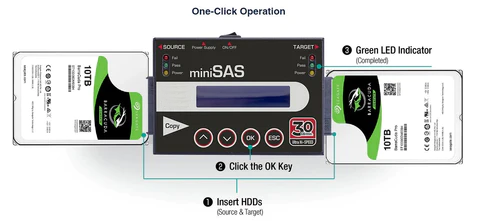 Compatibility

The intelligent Quick Copy mode supports:

FAT16/32/64

Windows NTFS

Linux ext2/3/4

and

Mac HFS/HFS+/HFSX Formate
which can only copy the area that contains data so that they are more efficient.